Be the first to view our newest listings and featured properties!
Connect with us on Facebook, Twitter & LinkedIn!
LEVIN Commercial Real Estate is proud to announce the sale of 711 N Main Street, Pleasantville, NJ 08232, also known as Atlantic Plaza. The sale was In-House with the Seller being represented by Senior Associate Gerald LaHay, CCIM, and the Buyer being represented by Sales Associate Lee Jerome.
The property, located in Pleasantville's Urban Enterprise Zone,  is a 21,800+/-SF Mixed-Use Strip Center, on 2 acres comprised of Office/Retail/Warehouse space with 14 units in total.
Closing took place on October 20, 2014.
6805 Delilah Road, EHT - SOLD!
LEVIN Commercial Real Estate, LLC is proud to announce the sale of 6805 Delilah Road, Egg Harbor Township, New Jersey, the Former City Supply Company 33,400± SF Dry Distribution Warehouse. The building, consisting of 30,000± SF of Warehouse space and 3,400± SF of Office space, with 3 Shipping docks, 3 receiving docks, 1 grade level receiving door and 48 Parking spaces, is located on 4.53 acres.

Representing the property owner in the sale, the LCRE team of Joshua Levin, CCIM - Broker of Record, and Gerald LaHay, CCIM – Senior Sales Associate, secured a selling price of $950,000.00 for the seller.

Closing took place on December 30, 2013.

Dunkin' Donuts Owner Opening Absecon Store
This new Dunkin' Donuts was the former KFC at 467 White Horse Pike, Absecon, NJ. The property was sold in-house by Joshua Levin, CCIM & Senior Sales Associate Gerald LaHay.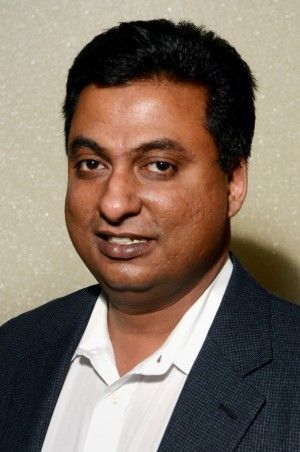 Staff photo by Danny Drake
Posted: Friday, December 6, 2013 12:01 am
Business editor Kevin Post
Business: Dunkin' Donuts
Location: 467 White Horse Pike, Absecon
Owner: Arun Mandi, of Voorhees
Employees: 25
The grand opening of the newest Dunkin' Donuts restaurant in the area, on the White Horse Pike in Absecon, will be celebrated on Saturday with a holiday charity effort, giveaways and a ribbon cutting.

After franchise owner Arun Mandi and local officials cut the ribbon at 11 a.m., the first 100 adult guests will receive vouchers for one free medium hot coffee per week for a year.

Service men and women, active and retired, will collect toys at the event for Toys for Tots.

Each guest who donates a new and wrapped toy from 6 to 11 a.m. Saturday will be eligible for a drawing for a 60-inch flat screen television, said Matthew McGowan, director of operations for Mandi's ARF Corp.

Additionally, Dunkin' Donuts will donate $2,500 to Toys for Tots.

"We are proud to serve the hard-working people of Absecon and hope to become a popular destination and an everyday routine for guests looking for high-quality coffee, baked goods and snacks delivered fast in a friendly environment and at an affordable price," Mandi said in a statement.

The remodeled Absecon location features a bright and modern decor to create a fresh and friendly environment for guests. The restaurant has a warmer interior palette with tan and brown hues and the signature Dunkin' Donuts pink and orange.

There is relaxing lounge-style seating for guests who want to eat inside the restaurant, digital menu displays, atmospheric lighting, free Wi-Fi Internet access, and a drive-thru.

The new restaurant offers the Dunkin' Donuts menu of classic favorites.

The Absecon location is one of 24 Dunkin' Donuts restaurants owned by Mandi.

In addition to opening new restaurants, his ARF Corp. has been upgrading the function and appearance of its Dunkin' Donuts locations for the past few years, investing about $15 million in its Atlantic County locations.

Mandi had studied for a career in computer engineering, earning a master's degree in that demanding field. But work early in his life in the quick-serve restaurant industry made him aware of its opportunities.
<<

Start

<

Prev

1

2 Next > End >>


Page 1 of 2